Another successful conversion into Lithium Forklift, 3 units delivered to our customer, Sunlight Paper.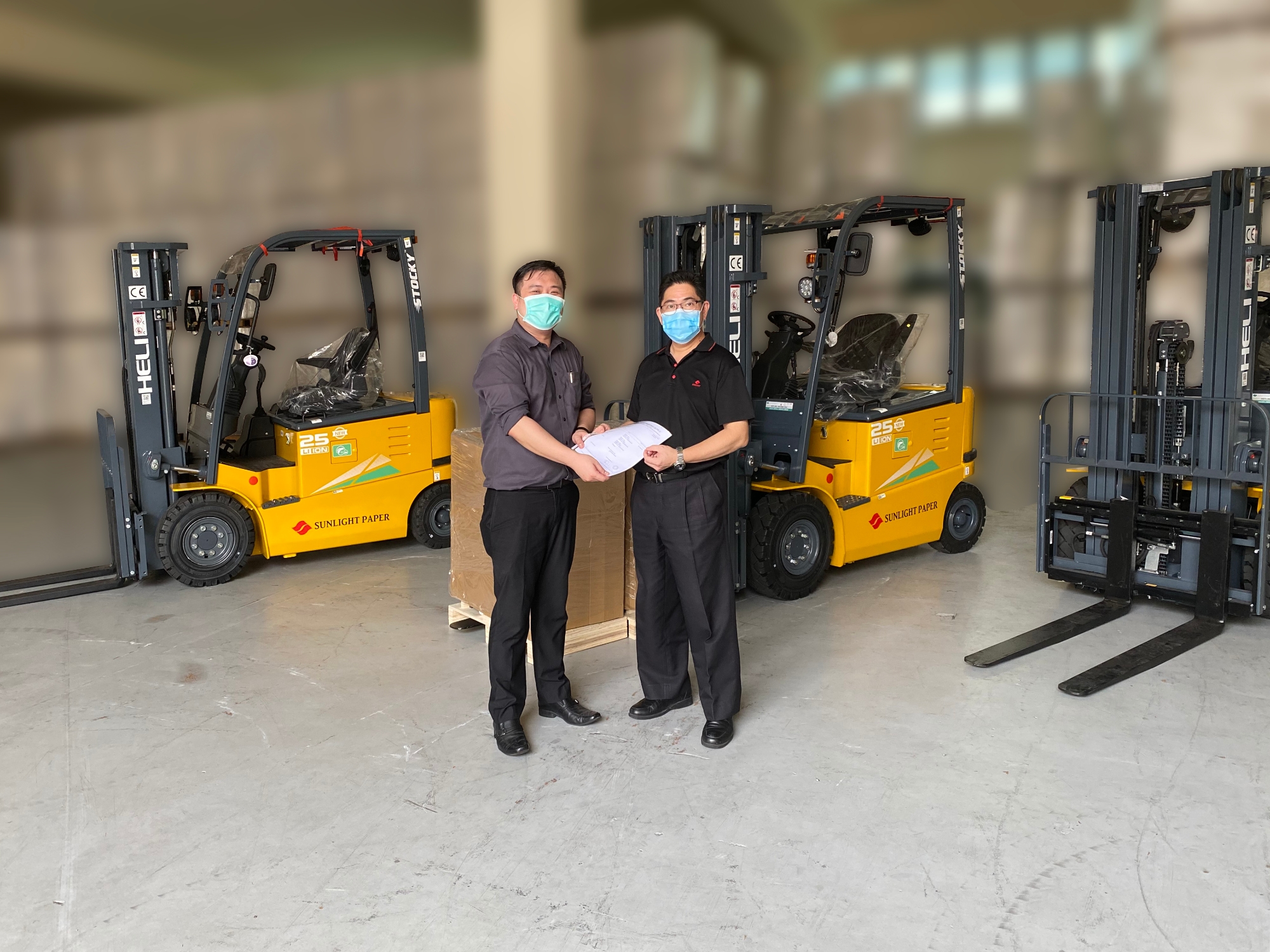 1st July 2020, Y K Toh Marketing (S) Pte Ltd, abbreviated as YKT, has delivered 3 units of Lithium Forklift to Sunlight Paper Products Pte Ltd, at Tuas Singapore. Even though the economy has dwindled globally, Sunlight still managed to change their existing Diesel Forklifts to Lithium Forklifts.
YKT's representative Frederic Ong shared how he managed to do it. He said that his strategy was to explain "green technology and smart ownership cost calculation" to convince Sunlight to consider using Lithium Forklifts. He also claimed that when he first visited Sunlight, he explored their daily dilemmas and one of it was that their existing diesel forklift created air and noise pollution to their warehouse and the environment. Frederic provided the best solution he thought of to address Sunlight's concerns and finally, he convinced them to embrace the technology that Lithium Forklifts offer.
"Y K Toh Marketing (S) Pte Ltd provided great insights on the usefulness and advantages of Lithium Forklift. We are happy with their Lithium Forklift. The units delivered are in great shape and all in good quality as promised. We are also very satisfied with their prompt and attentive service" testimonial by Choy Tuck Leong, Chief Financial Officer of Sunlight Paper Products Pte Ltd.
YKT has been working on providing solution and converting customers into using Lithium Forklifts since 2017. Since then, YKT has successfully converted multiple clients into using Lithium Forklift. YKT Marketing Manager, Kenny Loh, said "We do not consider ourselves the largest in Singapore, but we definitely are one of the leading companies that successfully converted companies into using Lithium Forklifts in Singapore".
Below is a brief introduction of Sunlight: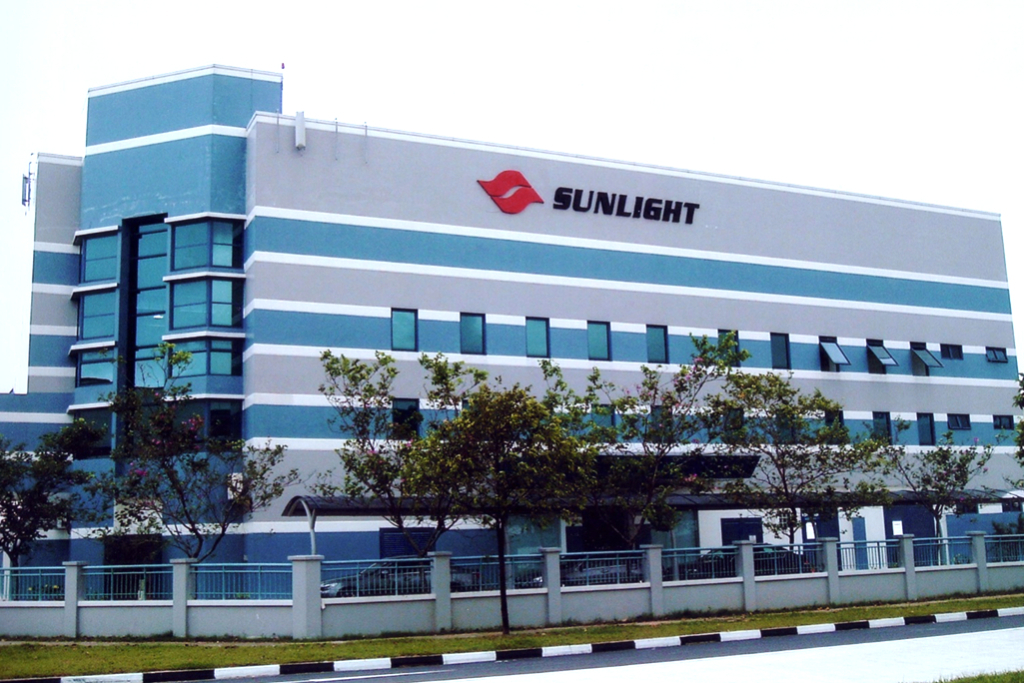 Sunlight Paper was established in 1977 and its principal business is conversion and sale of tissue products to corporate customers in Singapore. They rank fifth in the overall tissue market, while for the corporate customer market they are the second largest supplier.