Introducing High Volume Low Speed Fan And Jumbo Mobile Fan As Panacea To Singapore High Temperature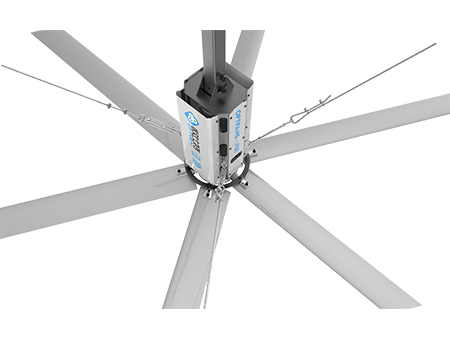 Undoubtedly Singapore has been experiencing extremely hot temperatures in various part of the country lately. The threat of high temperature has reached every community and locality in Singapore with various degrees of severity. It accounts for substantial number of serious fever. Regrettably, this unusual hot temperature is expected to linger until raining season. High temperature in Singapore most especially when combined with significant humidity can be a killer. Illness resulting from high temperature in Singapore is increasing at an alarming rate. Indeed, the economic cost of high temperature culminating from virus and bacteria and the treatment are enormous if quantified and the economic impact is likely to be more substantial. The direct effect is that employees are unable to work during high temperature and may be significantly weakened for a period afterward.
It is against this backdrop that Y K Toh Marketing(S) Pte Ltd had took it upon itself to source two high quality products namely High Volume Low Speed fan and Mobile big fan to salvage the situation of high temperature in Singapore for business and economic activities to run smoothly. Y K Toh Marketing(S) Pte Ltd is a privately owned international trading and distributing company for special designed items. The basic function of the company is to source, market and distribute high quality products from top manufacturers. Y K Toh Marketing (S) Pte Ltd take great pains to ensure that products are secured from the most trusted sources and is frequently monitored and evaluated to deliver results that its esteemed customers can rely on. These High Volume Low Speed fan and Mobile Big Fan are not exceptions.
HIGH VOLUME LOW SPEED FAN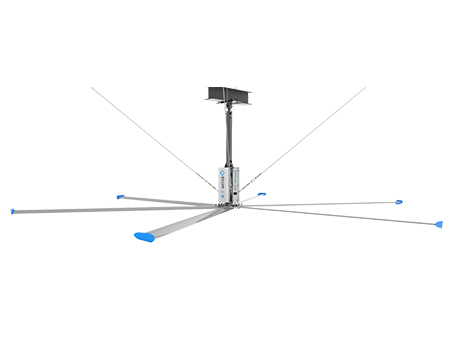 The top-notch performance of the High Volume Low Speed fan has made it to be the most sought after fan in virtually all MRS stations, shopping mall and airports in Singapore. Its effectiveness and efficiency is second to none. Without any scintilla of doubt, High Volume Low Speed fan is your good to go fan for improved air circulation in your warehouse and other business places despite increasing temperature in Singapore. One special thing about this High Volume Low Speed fan introduced by Y K Toh Marketing Ltd is the fact that it turns at Low Speed but High Volume of fresh air is dish out. With this outstanding fan, warehouse employees will not be vulnerable to heat induced illnesses. In fact you need to buy one to experience the unique performance others that bought have been enjoying. It works optimally covering approximately 20,000 square fit areas. This High Volume Low Speed fan requires minimum set up and maintenance is very easy. It is the best choice to eliminate heat most especially in this hot period in our great Singapore.
KEY FEATURES OF HIGH VOLUME LOW SPEED FAN
It is covered by 3 years warranty
Improved Air quality is guarantee
It eliminate heat stress
It covers approximately 20,000 sq. ft
It blows like a natural wind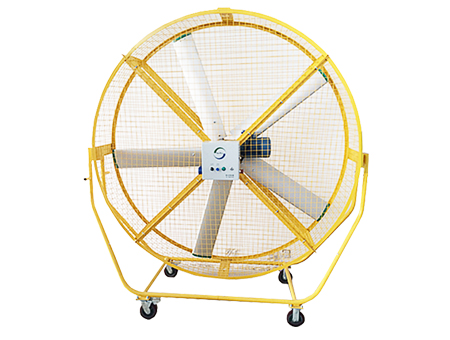 JUMBO MOBILE FAN
JUMBO MOBILE fan is simply the way out to prevent your warehouses, shopping mall, offices and other business places from the currents high temperature rocking our great country Singapore. Without any iota of doubt high temperature rocking Singapore endanger the health of workers as well as employee. With our 40 meter air span of Jumbo Mobile Fan, workers as well as employer of warehouses, shopping mall, offices and other business places can be rest assured of an enabling environment to carry out their duties with Zero worry about the high temperature ravaging Singapore. One amazing thing about this product is that it can be move from one place to the other for effectiveness and efficiency of fresh quality air. Hence, with our mobile big fan the productivity of your employee is non-negotiable despite the high temperature facing our beloved Country Singapore. Our Jumbo Mobile Fan is equipped with two units placing both against each other for total coverage of quality air flow. It is just the best you can get without straining your budget. It versatility has earned it unmatched reputation and dependability in Singapore.
KEY FEATURES OF OUR JUMBO MOBILE FAN
It operates noiselessly
It dish out big air flow
It is equipped with high volume low speed for maximum efficiency
It covers up 600 sqm space optimally
It can be move from one place to another as the need arise
At Y K Toh Marketing (S) Pte Ltd, we are commited towards providing quality products that exceed the expectation of our customers at affordable prices. Our products have quality control indicating our commitment towards improving the health of Singapore citizens. Please contact us through 65423636 or mktg@yktoh.com for swift deal now.